Sooo today I went to dad's house because he was having a small barbeque. Some guy from his job came over to check out his electric since he'd been having problems with it, and apparently one of the breakers isn't working, so he has to call his company now to replace it. About half of the house's electricity had been screwy and he'd been relying on extention cords and crap, so it's good that he'll finally get that all fixed up soon, sounds like.

It was pretty fun, Austin Powers 2 and 3 were on TV so I watched that while I had chicken-burgers. Mmm chicken burgers are awesome. I love Austin Powers 2 so hard. But best of all I got to see Doink, since I haven't since he took her up there. Cute little thing, she's still so skinny and not really gaining the weight back, but at least she's in a better house now. Not up to par with how she lived at grandma's (since it was quiet and she was so spoiled while my dad always has get togethers and it's always busy around there XD) but much better than grandpa's apartment since she has a window and fresh air and stuff like that now. And the poor thing it so little and meek, I think Uncle Eddie was right when he said she must have been like, the runt of her litter. XD



Cody was just trying to swat at the dog who ran away. You can see the EVIL in his eyes.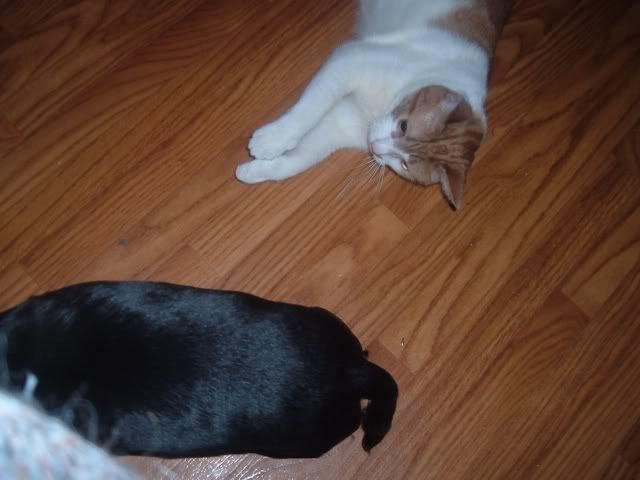 Awww BFF except not.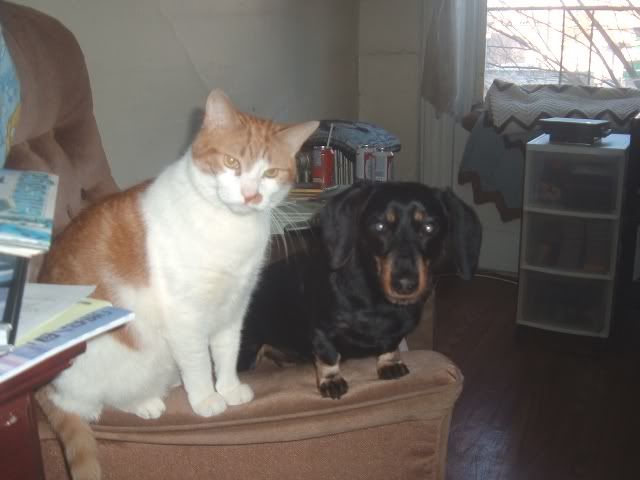 FIGHT OF THE MILLENIUM.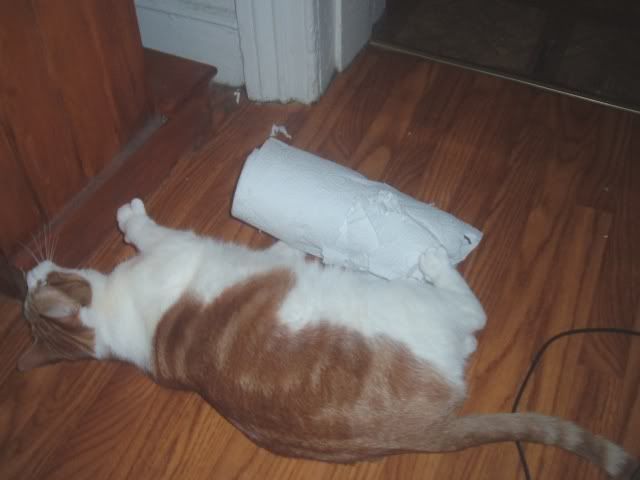 DUURRRRRRRRRRRRRRRRRRRR.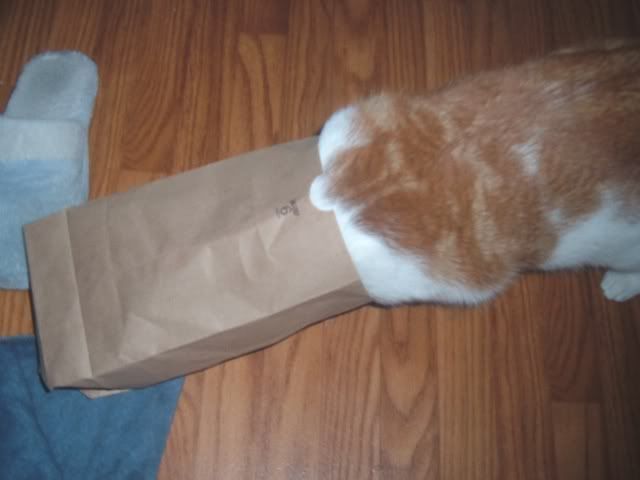 Attacking my camera-strap as I take a pic.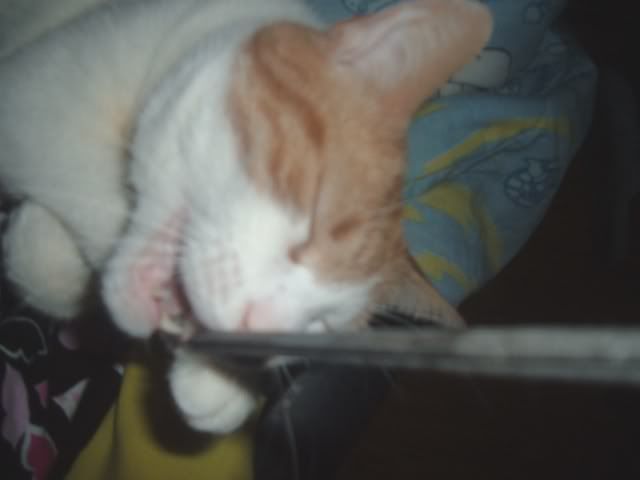 Kissies for Doink. :Db






8D





LOOK AT HER FRECKLE-NOSE.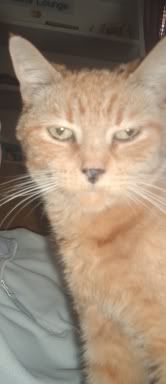 We bes chillin'.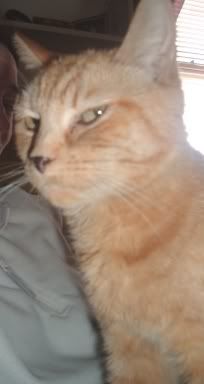 Daww.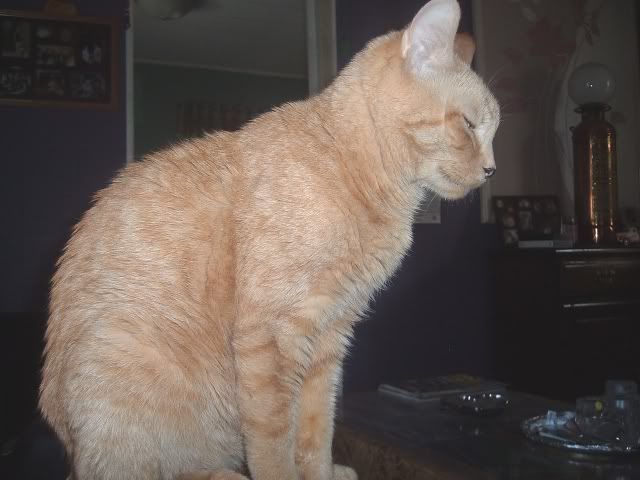 She looks so drunk all the time.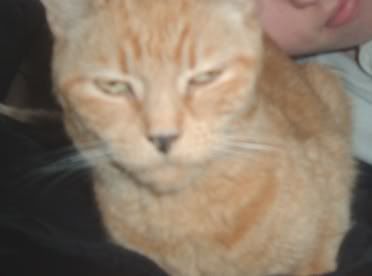 In my coat.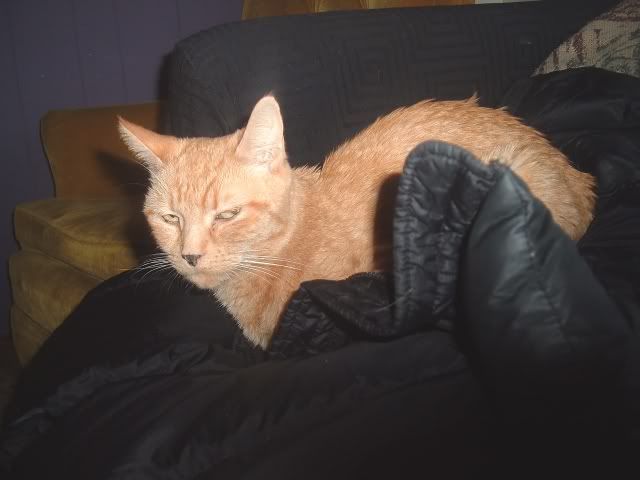 I CRUSH UR HED.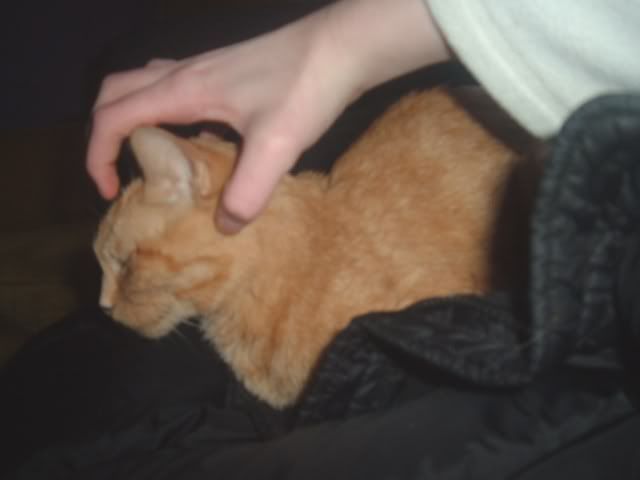 Yay window!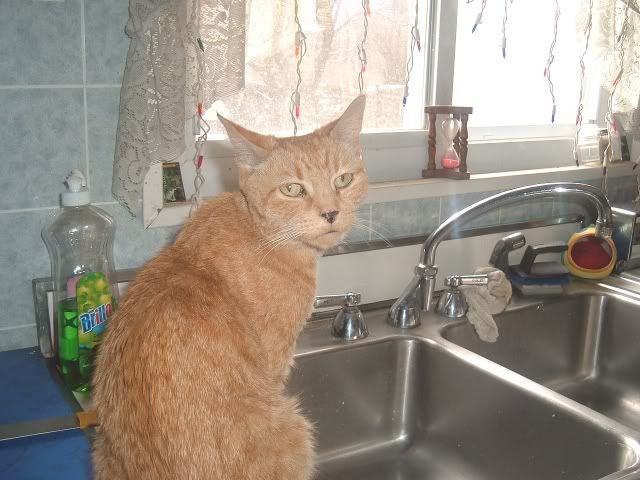 OMG OMG OMG
liltichan your thing came today! Omg she got me a Jr. holographic card omg omg omg so awesome eee THANK YOU!!!!!!!! ♥!!!!