Me and mom were goung through picture stuffs yesterday and we found a bunch of pics of the pets, Cody not only when he wasn't a turkey but KITTEN PICTURES so I scanned a bunch. ):



First are a couple of older-Cody and Doink, to show the size comparison. (also check out how thin he is compared to recent pics Jesus. XD)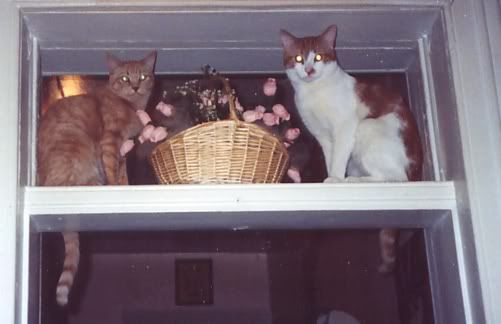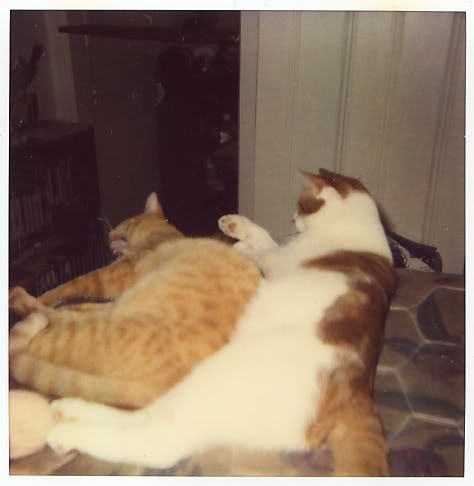 This picture is probably my favorite EVER because it was taken at the exact perfect time. XDD I LOVE IT.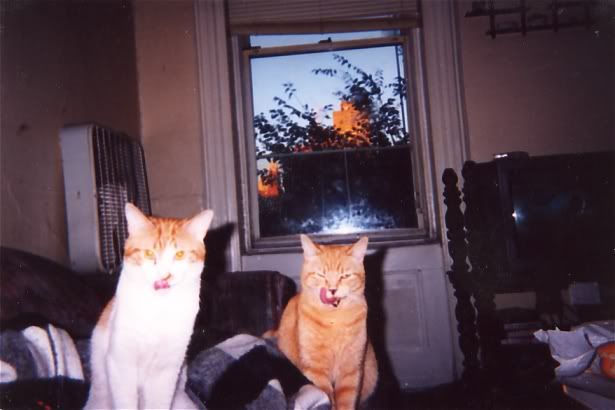 And now ICKLE BABY CODY.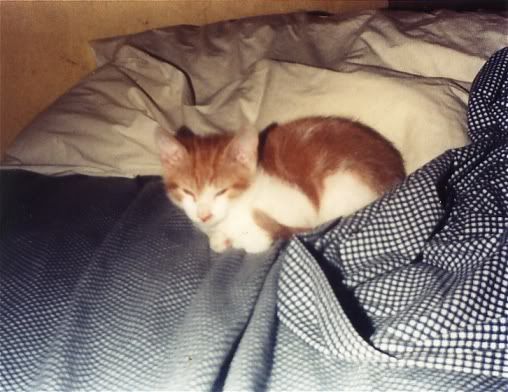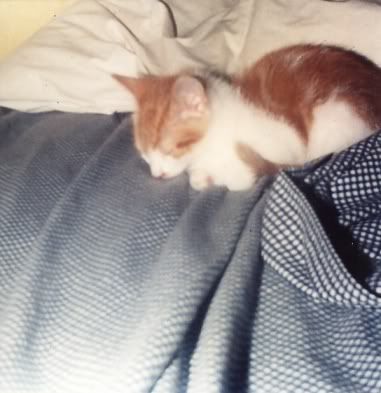 "hay wut u doin"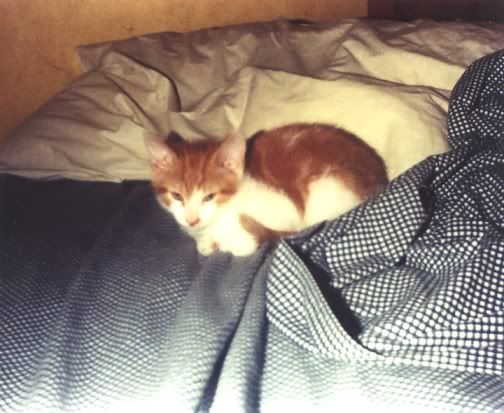 The three stooges.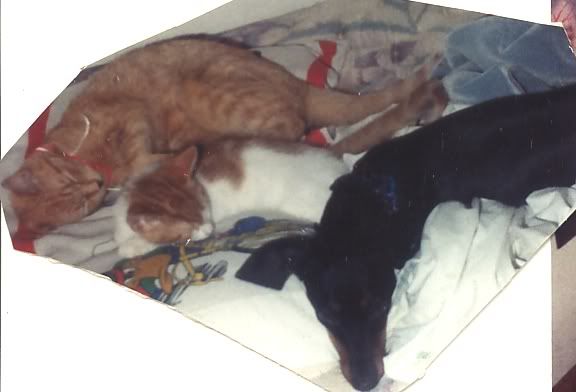 He had big ears. XD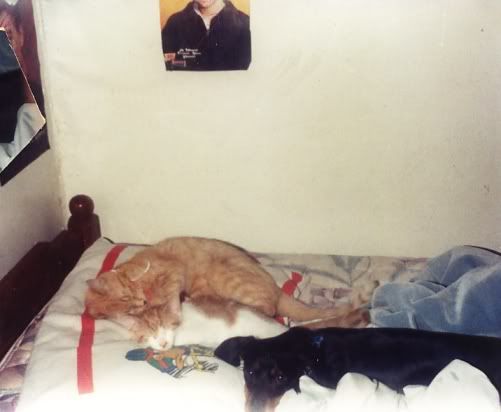 LOOK HOW TINY HE WAS ;o;~~~~~~~~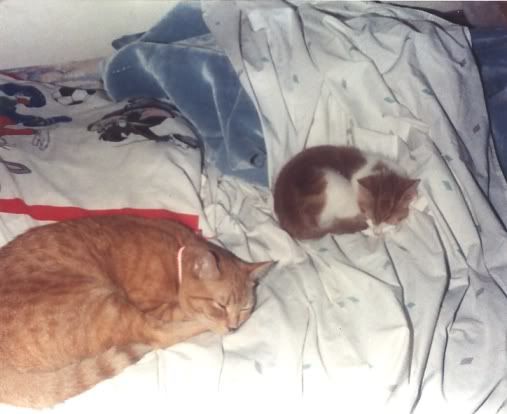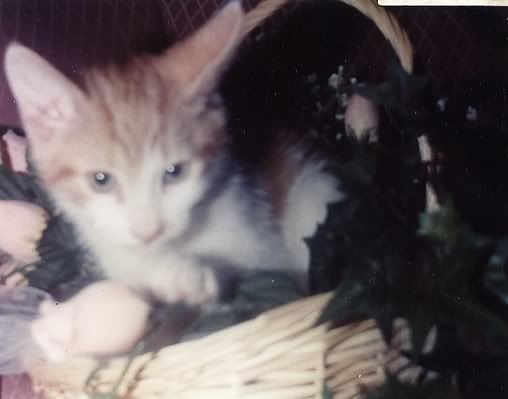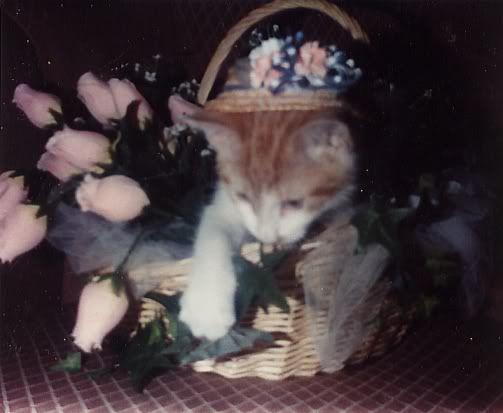 Eating the flowers in true Cody fashion.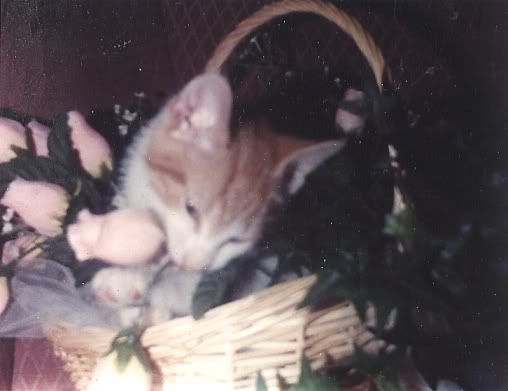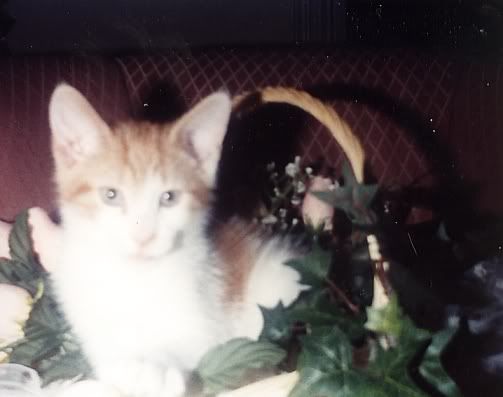 O who is a pretty girl.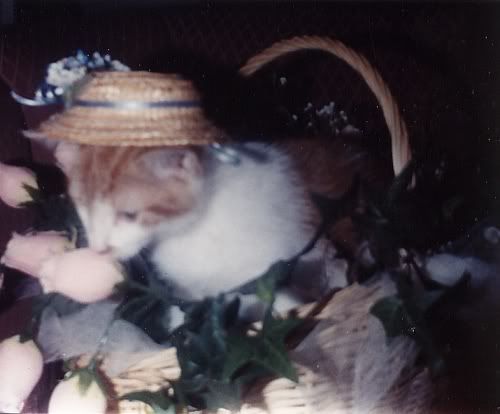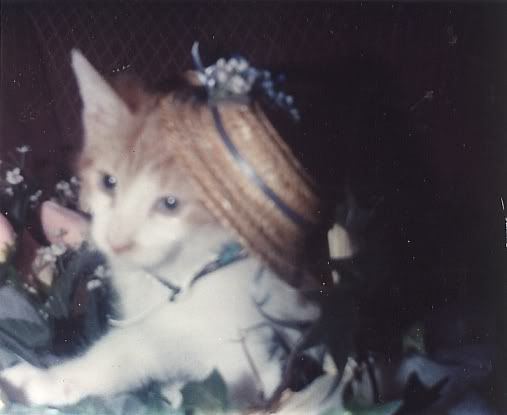 ... he slid off the top of the couch onto my dog when he was sleeping. XD My grandpa took this pic I think.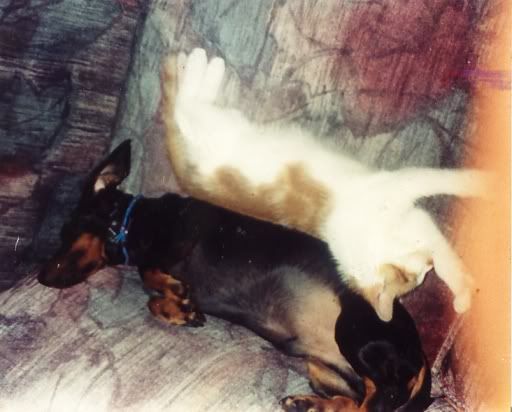 And now some older pics in general. Like this rare sight of something near my cat's back legs and him not killing whatever it is (he haaaaaates it)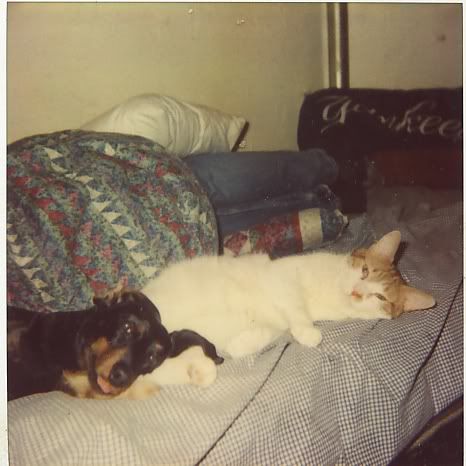 ... lol retard in the Christmas tree.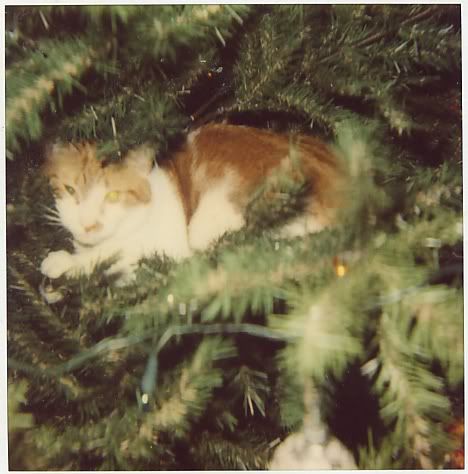 I can't say LOOK HOW SKINNY HE WAS here because looking at HOW skinny he was in this pic this was apparently not too long after his whole operation that he came back from weighing like.. nothing since he had to go back like 3 times and nobody thooooought he would make it. >: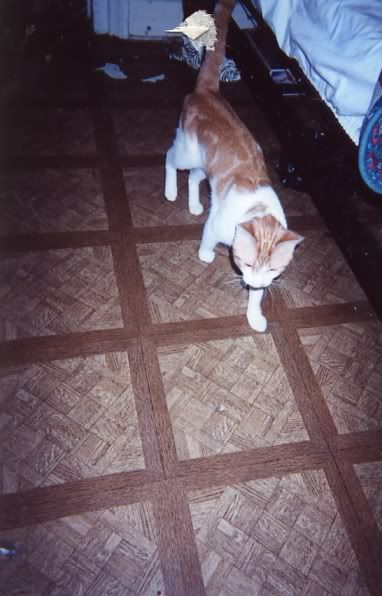 ... h-he looks possessed.